Magnesium Parts Polishing and Buffing Information

Polishing and Buffing Magnesium engine parts, car parts, motorcycle parts or any other Aluminum metal piece is overall a very delicate process since you can take a lot of metal off in such a very short amount of time which will make an irregular look in the metal if not carefully. Very close attention to detail needs to be paid to assure that the final product will come out as intended.
Whether the Magnesium Metal part to be polished and buffed is from an engine bay, from a motorcycle - bike, gun, antique, or even from the home interior of your house - With our unique polishing process our polishers can polish any aluminum metal part to a 100% GUARANTEED Chrome-like Polish Mirror Finish.
Our Unique Magnesium metal parts polishing and aluminum buffing processes make it possible to make a Magnesium part so shiny it will be to a Chrome - Like Mirror Finish and we even 100% Guarantee it! Our Aluminum Polishing / Buffing processes are unsurpassed mainly because of the R&D time we have into them and also because of our countless Quality checks before a part ever leaves our facility.

_______________________________________________________
Motorcycle / Bike Aluminum Parts Polishing Service
We Polish Aluminum Motorcycle Parts to a Chrome-Like Mirror Finish and we 100% Guarantee it!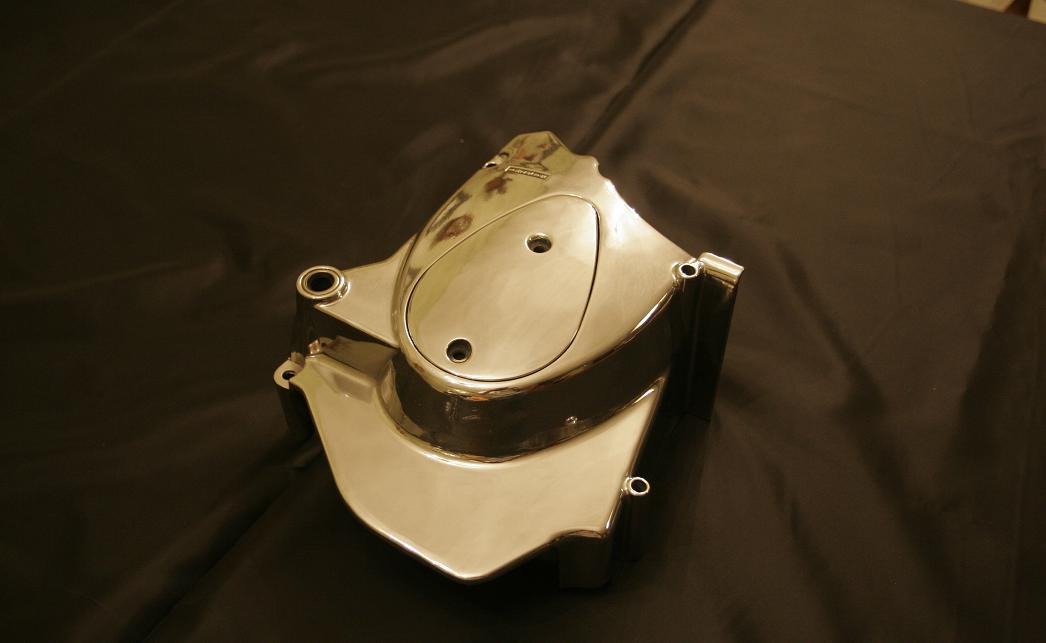 Our Motorcycle / Bike Polishing Service is a Premium Chrome-Like Aluminum Metal Polishing Service. All of our Aluminum metal parts are polished and buffed by our very well experienced Metal Polishers and everything always comes out to a Chrome-Like Mirror Finish. Please feel free to check out some of our customer example pics from the navigation bar to the left and you can see the outcome for yourself.

Polishing your Aluminum Motorcycle - Bike Parts is a great way to make your Motorcycle - Bike stand out from the rest of the crowd and if you like to take your motorcycle to car shows....well we hope you have fun showing off your new polishing project.
___________________________________________________

Engine Parts Polishing Service
We Polish and Buff Aluminum Engine - Motor Parts to a Chrome-Like Mirror Finish and our Aluminum Polishing Services are 100% Guaranteed!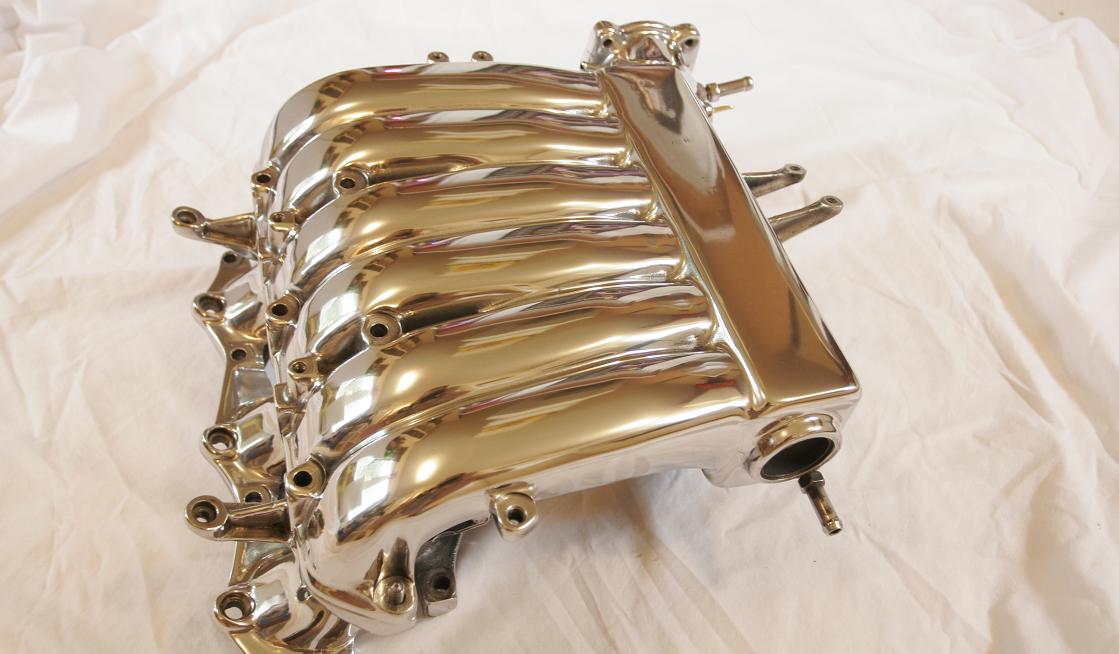 Our Aluminum Polishing and Buffing Services are a great way to spice up your engine bay or your motor. If you are in need of making your engine bay or motorcycle accessories stand out from the crowd you have most definitely come to the right place as we have been providing this service for many years now to customers in the U.S. and Internationally as well.

It doesn't necessarily matter what kind of car or motorcycle you own. It could be a Chevy Corvette, Ford Mustang, Dodge Viper, Toyota Supra, Nissan Skyline, Mitsubishi 3000 GT, Ferrari, Lamborghini, Lotus, Harley Davidson, Hayabusa, Kawasaki, Suzuki, Honda, etc. Every aluminum part or any other part for that matter will come out to a Chrome-Like Mirror Finish and again...That is 100% Guaranteed.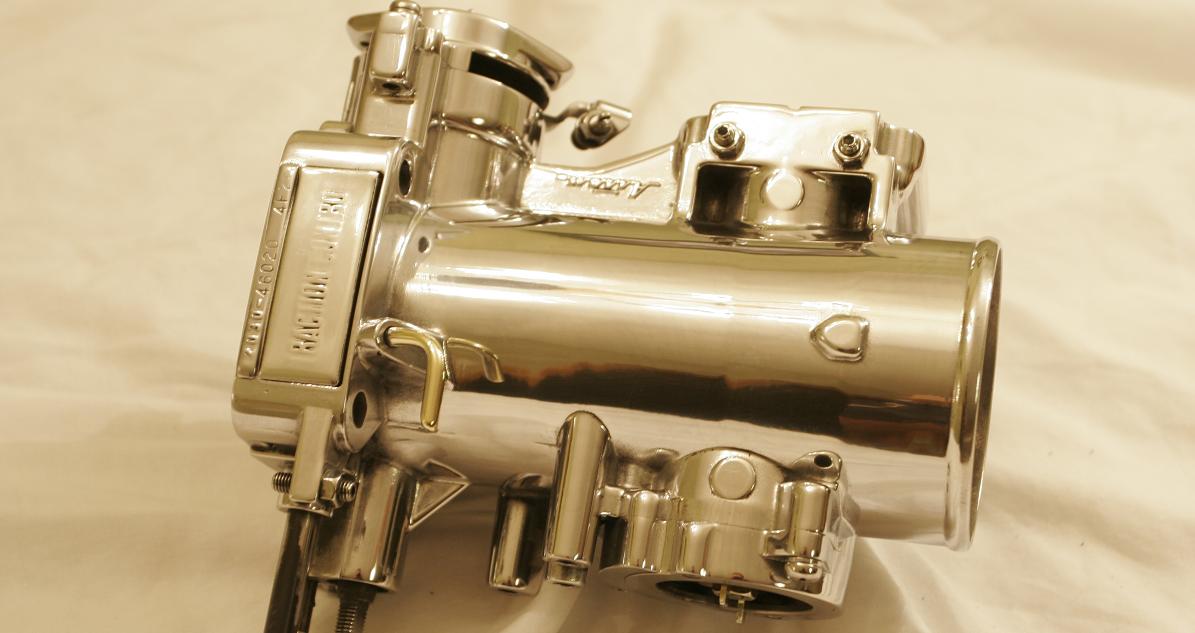 Our Aluminum Metal Polishers have polished Metal Parts for Engines from all over the world to a Chrome-Like Mirror Finish over and over year around. We have polished everything from Intake Manifolds, Throttle Bodies to Exhaust Systems and Turbo Systems. Weather you want that Aluminum Intercooler Sysetem to look its best at a car show, or maybe you have a carbuerator that you want to shine to a Chrome-Like Mirror Finish! Whatever part you have on your vehicle that is aluminum or any other metal for that matter we can polish it for you no problem.

If you want to pop your hood at a car show to show off that Chrome-Like Polished Intake Manifold and Throttle body, or maybe you are wanting to show off the fresh set of Chrome-Like Polished Valve Covers that you just had Mirror Finish Polished look no further as you have come to the right place for all your Aluminum Metal Polishing needs!

___________________________________________________

General Aluminum Parts Metal Polishing Service
We can Polish any Metal Part to a Chrome-Like Mirror Finish weather it is an aluminum part or any other metal.

Contact us today and let us know what aluminum metal parts you are needing polished and we will get you a quote ASAP. Your aluminum polishing dream today turns into reality tomorrow.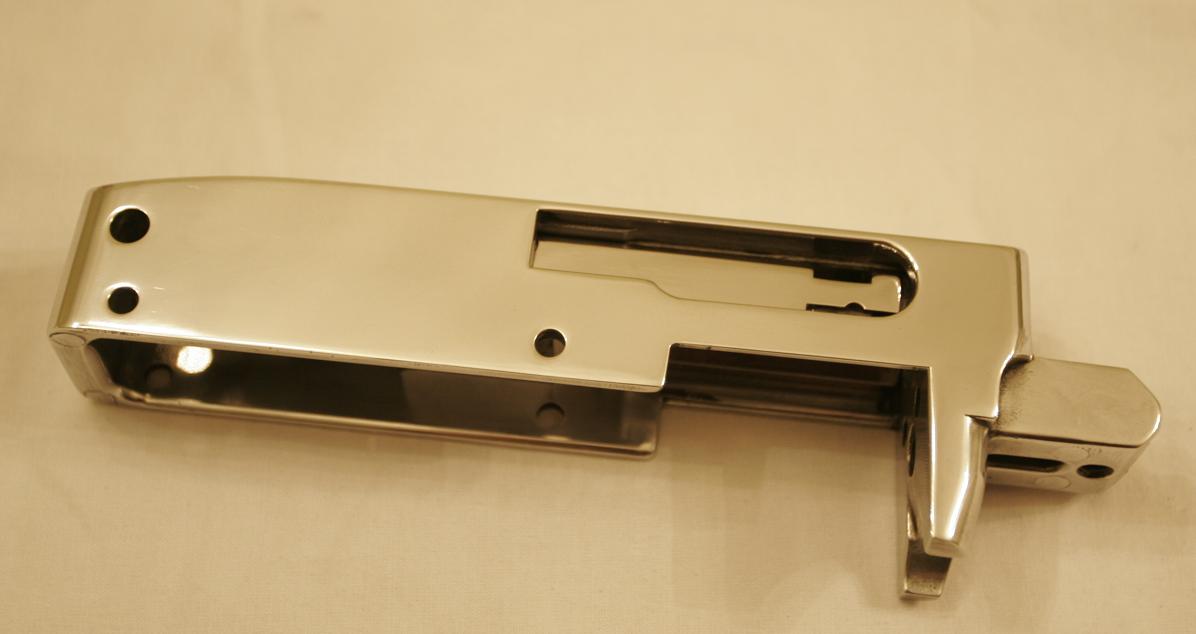 We take pride in all of our Chrome-Like Polishing work and Guarantee all of our Metal Polishing Services as well as Aluminum Polishing to a 100% Guaranteed Chrome-Like Mirror Finish.

Let MIRROR FINISH POLISHING complete your next project for you.